The Beauty Clinic Newsletter April 2016
In this news letter:
1. The Secret Of Beautiful & Young Looking Skin
2. Testimonial Of The Week
3. "Turn Back the Clock" Problem Area: Dark circles under the eyes
4. Monthly Specials
The Secret Of Beautiful Young Looking Skin
1. General Health: nutrition, hydration, antioxidant reserve, body detoxification, hormonal balance .
In other words:
· live well(sleep, exercise, minimize stress, nourish healthy relationships).
· eat well(real food with minimal chemical and toxicant load).
· drink plenty of fluids and keep your body alkalized in order to increase toxin elimination.
· balance your hormones.
· take the right supplements.
Dr Daniela Bitlan is a Board Certified Specialist in Anti-ageing and Regenerative Medicine and is passionate about the prevention of ageing and disease. She specializes in the diagnosis and the management of functional imbalances that occur before a disease becomes present and permanent. She has studied for many years the most recent, researched and evidence based anti-ageing protocols.
Maximize your general health and appearance by booking a consultation with doctor Bitlan.
2.Skin Care Treatments: home based and in-house.
An effective skin care regimen must address the following aspects:
· Removal of damaged skin
· Cleansing
· Moisturizing
· Skin repair and nourishment
· Ongoing protection and maintenance
A few important points:
· It is essential to remove the dry, dead skin cells in order to restore the skin health and allow the skin care active ingredients to penetrate into the skin.
· People should use a skin regimen with a few products that address the above aspects .
· The skin regimen must be individualised, there is no room for "one size fits all" approach.
· Since the skin turnover takes at least 2-3 months, it is essential to consistently and diligently follow the treatment for at least 3 months and then re-evaluate the needs.
At the Beauty Clinic we have implemented a policy of assessing the clients in terms of:
· Fitzpatrick skin type
· Inflammation index(broken capillaries, redness, rosacea)
· Acne index
· Pigmentation index
· Skin hydration index
· Skin laxity index
· Wrinkle index
Each of these area is marked on a 1 to 6 scale. This helps us to design the regimen best suited to you and also to monitor your progress.
Our products qualify in two major areas:
1. Potency: we use "doctor strength "products not available in salons and department stores.
2. Safety and lack of toxicity.
Our in-house treatments are efficient and affordable.
We have a data base of thousands of satisfied patients. Become one of them and give your skin the chance to become and stay beautiful.
Testimonial Of The Week
" I have had several treatments at the Beauty Clinic over the years and my skin has improved a lot.
Texture, Colour, Fine lines, Everything looks better and Fresher!
And it's important as the Big 60 is approaching.
Very happy and will continue Coming in"
From Dr Bitlan:"Turn Back the Clock"
Problem Area: Dark circles under the eyes
Dark circles under the eyes is one of the most common I am asked to correct.
Improvements in this area cause tremendous improvement in the general appearance.
A range of treatments is available to address the dark circles under the eyes. Here are my favourites:
1. Platelet rich plasma PRP
2. Platelet rich plasma combined with dermal fillers
3. Micro-needling with PRP
4. Laser resurfacing using PRP enhancement
The choice of treatment depends on the individual situation, degree of skin damage, thickness of the skin, depth of the tear troughs.
PRP is very effective in treating the area around the skin with all patients reporting a high degree of satisfaction. It is a safe procedure with minimal downtime. A course of 3 treatments 1 month apart is recommended for best results.
What we expect after the procedure:
· healthier appearance
· thicker dermis(reducing wrinkles and scars
· improved skin tone
· prolonged duration of fillers
For additional information on PRP see our website:www.thebeautyclinic.com.au
Beauty Clinic Specials valid until 15th My 2016
1. Dark circles under the eyes treatment
· 3 courses of PRP treatment $ 900.00(normally$1200.00)
· Add 1 ml of dermal filler for $320.00(normally $500.00)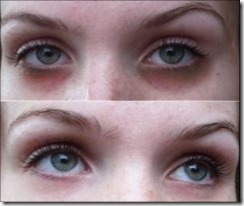 2.Pearl Laser Resurfacing for $600.00($1500.00)
Pearl Laser resurfacing is an efficient FDA approved treatment for fine lines, uneven pigmentation, sun damage.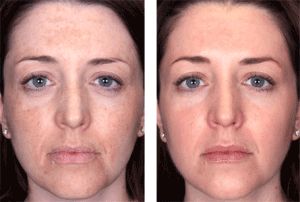 3.Jessner Peel $120.00($190.00) is popular with dermatologists and we use it extensively to remove damaged skin, unblock pores, improve acne and rosacea.
4.Firming Peptide Infusion Facial :$110.00( normally $165.00)
This peel is most effective to repair the skin, to stimulate collagen and elastin. In addition it nourishes the dermis and hydrates the epidermis.