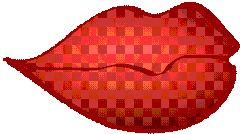 VALENTINE'S DAY IS ALL ABOUT KISSES!!
We want you to have the most kissable lips this Valentine's Day!
Starting Tuesday 7th till Monday 13th we offer:
25% OFF Dermal Filler for LIPS!
In the middle of the heatwave we need to protect our skin from the harmful UV-rays. For February we are offering you packages that will boost the strength of your skin, rebuild collagen growth and allow you to look and feel your best when the sun is the hottest.
Our February specials for you:
1. 4 x Laser Genesis NOW $637 (norm. $980)
-Laser Genesis is a non-invasive laser technology to safely and effectively treat fine lines, texture, redness and scaring. It is suitable for all skin types and colours and one of the safest treatment in the summer months.
2. 3 x Herbal Enzyme Lift Facial NOW $273 (norm.$390)
-Corrective enzymes and amino acids help to reverse skin damage. This facial softens and exfoliates, leaving skin feeling energised and lifted. Vitamin infusion included.
3. Dermapen skin needling with LED Light Therapy NOW $230 ($350)
-Skin needling is an effective treatment for scars, lines, textural problems and open pores. We include a vitamin infusion. 2 days of redness will follow, skin will heal fast and make-up can be used.
Anti Wrinkle – SPECIAL Friday 17th Feb 2017:
We all want to look good for big events and the once a year only big Sydney Mardi Gras is coming up very soon! We are offering you a one day only available offer to come and have your lines and wrinkles reduced/eliminated with
anti-wrinkle injections for -20%.
This offer is available on FRIDAY 17TH of FEBRUARY all day.
Specials are available at The Beauty Clinic for the month of February 2017 only unless stated differently. Must be used within 3 months of purchase. No refunds.