News
Specials
Silhouette Soft Threads
Do you want to slow the appearance of the signs of aging and treat the facial, neck and jaw line drooping without the hassle of surgery, anaesthesia or hospitalization?
If the answer is YES, you may consider the Silhouette Threads Instalift Procedure:
Safe (we have performed hundreds of treatments without any complications)
Effective(our clients are very satisfied)
Long lasting(years)
Minimal downtime(few days)
Affordable
Our Special for February and March 2018 :
Correct your cheeks, marionettes and jaw line (full facial suspension)with 3 pairs of Silhouette Threads for only $2200 incl GST (normally $2600).
If there is facial volume loss needing facial fillers, you will receive 40% off the cost of the fillers as part of this package.
This is an excellent opportunity for full face restoration at very reasonable cost.
Fat freezing treatments:
Buy 2 and get the 3rd treatment free
Normally $600 Special $400
Under Chin Fat Melting and Skin Tightening: A True Game Changer in Neck Treatments:
2x Under Chin Fat Dissolving Treatments
Plus
3x Thermi Smooth Skin Tightening Treatments
For only  $ 1199(normally $1750)
Plus  Receive:
15% Off Silhouette Threads for the neck and jawline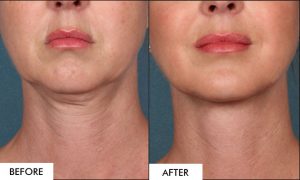 UNWANTED REDNESS, OPEN PORES, FINE LINES AND SCARING?
LASER GENESIS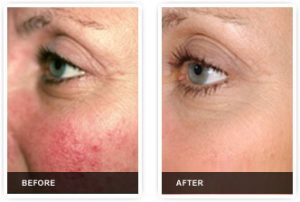 Laser Genesis skin therapy stimulates natural process to promote vibrant and healthy looking skin in men and women. Now you can have a more youthful appearance by treating conditions that are typically associated with aging and sun damage.  Laser Genesis treatment has no downtime, so you can resume your daily activities straight away. Perfect also as a summer time,  skin booster and suitable for all skin types and colours.
Now only $169/treatment (norm. $250)
5.Valentines Day Specials:
Special Event Days: Three Days Only!!!
These specials are only for the event days.
Appointments usually book very fast so call us early to secure your spot.
Thursday,February 8th : 12pm to 6pm
Anti-wrinkle injections: 30% off:  unwanted wrinkles on the forehead, glabella (between brows), crow's feet (around eyes), bunny lines (nasal bridge), vertical lip lines and platysmal bands (neck)
Friday, February 9th 12pm to 6pm
                   Dermal filler specials for loss of face volume, wrinkled lips               
Augment your lips with 1 ml of hyaluronic dermal filler:
$400(normally 550)
Restore your Cheek volume with 2 ml of "deep"hyaluronic filler for $770($1300)
Monday, February 12th
IS YOUR SKIN AGING, DEHYDRATED, DRY OR SENSITIVE?
HYDRATING PEPTIDE FACIAL
This facial is designed to clean, hydrate and repair the skin. After exfoliating mask, soothing peptides help to reduce excess redness and reduce fine lines. Peptide rich mash hydrates and soothes dry, dehydrated summer skin. Available only on one day, limited spaces.
Our price for you $105 (norm. $165)
DON'T FORGET TO GET A GIFT VOUCHER FOR THE SPECIAL
SOMEONE TO UNLOCK THEIR HEART FOR YOU
Nothing says "I love you" better than a treatment that makes them feel good. We have $50, $100 and $150 vouchers available at the clinic that you can either pick up or we can email it to you.