In this months news:
5 Aesthetic Procedures to a ZOOM-ready Beauty Look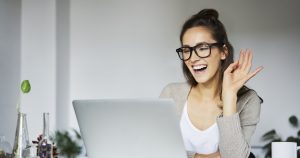 As we all settle into the WFH (work from home) routine it's becoming more obvious that we need to look Zoom-ready when we catch up with our teammates.
Sure, it's nice to wear PJs all day, walk around without makeup, but once that Zoom meeting notification pops up on your calendar, it's a whole other ball game. While we WFH, here are five beauty tips for you to get you Zoom-ready even if your bottom half is still in PJ's and slippers.

Are you frustrated by your large pores?
Open and enlarged pores are a problem experienced by men and women alike.
It is important to understand the causes of large pores. Depending on the severity of the problem we have a range of treatments available.
In some cases, where the pores have been left untreated for a long time or the pore has been enlarged  with build-up of oils or dead skin, a combination of treatments may be required.

Everything you should know about Anti Ageing
By definition, "anti aging" refers to a product or technique that is designed to prevent the appearance of getting older.
Such products claim to work with the promise to fill fine lines and wrinkles, eliminate dark spots, and promote healthy cell renewal.
But when shall we start to use them? Which product should I choose?

---
Call us: 02 9233 3399 Ext 2 to make booking for a complimentary consultation with one of our dermal clinicians.
Terms and conditions:
You must be over 18 years of age or accompanied by an adult.
This offer is only available to registered News Letter recipients, patients who visit our clinic and potential new patients who visit our website and register their email address.
No refund on packages