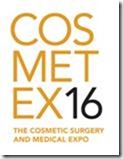 The 2016 Cosmetex International Cosmetic Conference was held this year in Sydney and we were enthusiastic participants.
This is an annual international event that brings together the best cosmetic doctors together with the best equipment providers to present, introduce and educate us about the latest developments in the field of aesthetic medicine.
The Conference was an event packed 3 days of intensive education whose main points were:
1. Evolutions were made in Skin Care Area.
2. The importance of a "Wholistic" approach to skin anti-ageing addressing all the layers of the skin and correcting deficits in all the areas.
3. Results are enhanced by using synergistic treatments.
4. New injection techniques in facial correction and appearance improvement.
5. Latest and most effective nonsurgical ways to prevent and reverse ageing.
6. New technologies were presented.
.
Starting with skin care, the most exciting new treatment ingredient is the
DNA repairing enzymes complex
. DNA damage is the main cause of skin ageing, skin disease and skin cancer. Repairing the damaged DNA is fundamental to skin youth and health.
They should be an essential component in everyone's daily skin care routine.
We are proud to offer an excellent product containing DNA repairing enzymes called
Aderm DNA Repair Peptide Complex.
It is a combination of moisturizer and firming peptide complex which will repair and firm: best combination of anti-aging ingredients available today!
Radiofrequency Skin Tightening devices
dominated the technology presentations and we were very happy with our recent purchase of Thermi Smooth skin tightening device. But there is more to come, watch this space! We will extend firming treatments to areas you would have never thought could be done!
Dermal Fillers
are popular treatments and we now have new techniques to achieve the best outcome for you. Building the structure from the bone up, it is possible to enhance your features and bring back the youthful, fuller skin. Book in to see Dr Bitlan for a consultation to discuss what are your best options.
The Beauty Clinic Specials valid to 1st of July 2016:
1. Facial Resurfacing Featuring Cutera Parl Technology
This is by far our most effective treatment  for skin renewal.
We are very excited about the results of this treatment combination of our premier ablative resurfacing treatment using the Cutera Pearl and Pearl fractional devices  and supplementary  treatments designed to both enhance the treatment effects and speed the recovery time
1 x Microdermabrasion treatment
1 x Pearl Laser ablative laser
1 x Pearl Fractional laser treatment
1 x PRP "vampire" face lift
1 x LED treatments
This package is exceptional value for people over 45 years old who need to remove skin damage and tighten the skin.
· Duration: 3 hours
· Pain: 5-6/10
· Downtime : 5-7 days
· Results last :3-5 years
The cost of the package : $1350.00 reduced from$2350.00
2.
Facial Volume Restoration
This treatment is aimed at anybody that feels that they have lost facial volume and are unhappy with drooping eyelids, hollow temples, circles under the eyes, sagging cheeks and nasolabial folds, depressed corners of the mouth, marionettes, and thin lips.
The aim is to spread the fillers over areas of need and restore 5-10 years of volume loss.
The special package:
1.
4 ml of hyaluronic filler:$1900.00 reduced from $2400.00
2.
6 ml of hyaluronic filler:$2650 reduced from $3600.00
· Duration: 1-1.5 hours
· Pain: 2-3/10
· Downtime:0 to 1 day
· Results lasting: 12 to 18 months
3. Nonsurgical Face Lift
This is a package for anybody over 40 wishing to preserve appearance and look the same in 10 years.
The package consists of:
· 1xMicrodermabrasion treatment to remove dead skin cells and increase the efficiency of the other treatments
· Radiesse collagen induction treatment over the whole face will give an instant volumizing effect while inducing collagen production over the ensuing months.
· 3xThermi radiofrequency skin tightening treatments which will reduce the skin laxity and improve dermal quality
· 4xSilhouette Absorbable Threads on each side of the face to lift the skin and further stimulate the collagen production.
The cost of this package is $2100.00 reduced from $3220.00.
Moreover it can be paid in 3 monthly instalments.
· Duration: the treatments are provided in a sequence and the whole course takes up to 3 months
· Downtime: none except possibly 2-3 days after the threads
· Pain : Radiesse : 4/10: Threads 5/10, none for the other treatments
· Results last 3-5 years
4. Total Dermal Conditioning
This is a treatment suitable to anybody wishing to prevent skin ageing and should be performed on a yearly basis.
Consists of:
· 2xMicrodermabrasions
· 2xChemical peels(customised to each patient)
· 4xLaser Genesis photo-rejuvenation treatments
· 1x Limelight IPL treatment
· 4xThermi Radiofrequency skin tightening treatments
· 4xLED treatments
We reduced this package from $3450.00 to $2250.00 that can be paid in 3x$750.00 monthly instalments.
· Duration: 4x2hours fortnightly sessions
· Pain : 0
· Downtime: 0
· Results last over 1 year
These specials are available at The Beauty Clinic until 1st of July 2016. No refunds on specials and the packages must be completed by 31st of December 2016.