December  2021 New Year and Specials
With the last month of 2021 upon us, we wanted to celebrate with you in a fun & exciting way.
We have organised a month-long of gift giving and treatment specials as well as specially priced products.
Let's look forward together to the New Year for your best appearance!
December 2021 Specials
 The Beauty Clinic popular MESOGLOW treatment offered at 10% off. This is the ideal treatment for anyone wishing to get the best skin appearance in the shortest period of time.
Dry skin is flaky, itchy and sensitive. It appears dry, dull and wrinkled. No matter how much water we drink, skin is the last organ to benefit.
The Mesoglow treatment consists of delivering a unique hydration formula (hyaluronic acid with vitamins and minerals) INTO the skin to achieve true radiance and remove the fine wrinkles.
The treatment produces skin hydration that enhances the results of daily moisturising cream applications.
The latest protocol consists of two sessions one month apart.
The most suitable areas are the face (particularly around the eyes), neck, décolletage, back of hands and internal face of the arms.
There is almost no pain or downtime.
Anybody over 40's or people with dry skin are ideal candidates.
Aptos and PDO dissolvable cosmetic threads are now on our treatment menu and currently available for a month long promotional 15% discount.
The ideal candidates are people with moderately thin and saggy skin who are not ready for a surgical face lift.
Over the past few years, dissolvable threads have become very popular through the pioneering work of doctors and cosmetic companies providers.
The threads these days can lift your brows, improve the skin quality, volumise your cheeks without dermal fillers, reduce your deep nasolabial folds, marionette lines and jowling.
Hard to treat cosmetic concerns such as saggy necks, ageing décolleté, horizontal necklines etc are effectively treated with threads.
The art and the beauty of threads these days relies on judicious combination of different threads in order to achieve a global, lasting (2-5 years) enhancement.
The treatment is performed in the clinic, under local anaesthesia in less than 1 hour and the downtime is minimal or nil.
We do however require that patients have a consultation with us in order to properly plan the procedure.
While the promotional price is available for December only, the treatments can be performed a later date if necessary.
"Lips by Victoria" is the signature treatment of our registered nurse, Victoria.
In December, you can have a lip refreshing treatment for a special price of $400.
ZO doctors only skin care range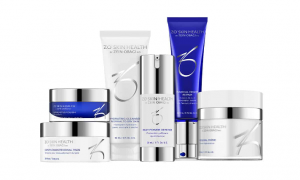 $660 ZO Skin Health Christmas Packs (products valued at $1200)
As Christmas is approaching us quickly, it may feel a bit overwhelming thinking about what to get your loved ones or even a treat for yourself.
We present the ultimate Christmas gift, The Anti-Ageing Program from ZO Skin Health that is exceptional for both men and women with all skin types with bonus products as gifts from The Beauty and Cosmetic Clinic, total valued at $1200.
This Anti-Ageing program, with highly advanced anti-ageing ingredient technology, is designed to help reduce the appearance of early or significant signs of environmental and chronological ageing. The Anti-Ageing Program uses potent ingredients, concentrated formulas, and aggressive delivery systems to improve and strengthen skin's appearance and protect against future damage.
Benefits:
Helps reduce the appearance of fine lines and wrinkles
Promotes a more even looking skin tone and finer pore appearance
Preserves and maintains a youthful looking complexion
Helps prevent future skin damage by protecting against the harmful effects of the sun
3D Powerful Nonsurgical Neck and Facelift Bundles: 10-15% off
In our clinic we have achieved a high degree of patient satisfaction by combining our existing treatments: HIFU (Ultraformer), MNRF (Infini), Laser, PDO and Aptos Threads, PRP.
In December we provide free consultations with a member of our staff in order to assess and plan your program.
Any treatment included in the package will benefit of discounts starting at 10-15%.
IT'S THE GIFTING SEASON- The Beauty Clinic customised gift cards
Running out of fresh gift ideas? Need something quick yet customised for your special someone?
We have what you need.
This month, we are offering our Beauty Clinic gift cards that can be customised to anyone for products or treatments.
December special: we will add 10% value to your gift card so your loved one gets more value for money.
Just give us a call and let us assist with your gift giving needs. We can even take care of the delivery-you can opt to have it mailed or emailed.
These offers are available for purchase until end December 2021 and used by end January 2022
Call us now for an appointment
02 92333399 (Option 2)
Regards,
The Team at the Beauty and Cosmetic Clinic.