December 2020 News and Specials
This Month's Spotlight:
How to prep your skin for a big event: The Hollywood Lift 10% off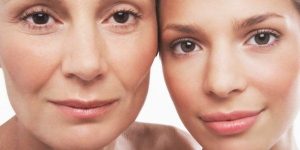 It's no secret, Hollywood is obsessed with youth, so much so, the city of Los Angeles is often at the forefront of cutting edge cosmetic trends.
he latest face-lift procedure to be gaining the attention of the Hollywood community is the Ultraformer III, especially for those wanting to totally avoid any incision.
By delivering focus ultrasound energy, this new technology can lift the skin and reduce wrinkles to create a more youthful appearance.

Get a Festive Glow! Carboxy Therapy, China Doll and Hydra Peel Facial 10% off
As we all known, clear, healthy skin is the best foundation that we can wear.
For a limit time only, we are offering our exclusive specials for our facial treatments-Carboxy Therapy, China Doll Carbon Laser Facial and Hydra Peel Facial with 10% off.
It is also a great Christmas gift to someone on your list.

New treatment in our Clinic – Probiotic Peel – Exquisite New Treatment! Try it with 10% off
While traditional chemical peels have their place, Probiotic has taken professional peel procedures to a whole new level.
This creamy probiotic emulsion contains that wonderful natural ingredient that we have all come to respect – Yogurt.
If skin is affected by stress of any kind, this is an essential step!

2020 Holiday Trading Hours
We will be close for our annual break from 4pm Thursday 24th December 2020 and will re-open on Monday 11th January 2021.
If you are due for maintenance treatment or you want to look your best for the festive season. Book now, to lock in your appointment.
This offer is available for Spotlight treatments until December 24th, 2020.
Call us now for an appointment
02 92333399 (Option 2)
The Team at
The Beauty and Cosmetic Clinic @ 70 Pitt St.
**These specials are offered  as an incentive.
Terms and conditions:
You must be over 18 years of age or accompanied by an adult.
This offer is only available to registered News Letter recipients, patients who visit our clinic and potential new patients who visit our website.
Discounts are off our regular prices
No refund on packages
The packages treatments are valid for 12 months from day of purchase, after which incomplete packages are voided.