Dr Daniela Bitlan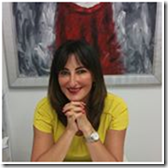 Background
Dr Daniela Bitlan came to Australia in 1988 and graduated from Monash University in 1992.
Specialisations:
1. Weight management and weight loss
2. Hormonal Balance and Bio-identical Hormone Replacement
3. Functional Medicine
4. Gut Health and Detoxification
5. Anti-Ageing medicine
6. Cosmetic Medicine
7. Intra-venous therapies
8. Medical Nutrition
Qualifications:
1986 MD Faculty of Medicine Timisoara , Romania
1992 MB BS Monash University, Australia
2003 Fellow RACGP, Australia
2007 Certification in Skin Cancer, Australia
2008 Skin Laser Certification, US
2011 Diploma of Dermatology, Australian Institute of Dermatology
2015 Fellow of the American Academy of Anti-Ageing and Regenerative Medicine
2015 Board Certified Anti-Ageing Physician, US
2015 Certification in Nutrition and Weight Management with the Medical Metabolic Institute, (US)
Specialisations:
· Vocationally Registered General Practitioner
· Cosmetic Physician
· Anti-Ageing and Regenerative Physician
· Weight Management Physician
Companies:
Founded Sydney Medical Centre in 1999 . Has been one of the first , and the largest Multidisciplinary Medical Centres in Sydney CBD. Dr. Bitlan sold this centre in 2014.
Founded: The Beauty Clinic in 2003. See More : Website
Founded: Diet4Shape Clinic in 2014. See More: Website
Dr Bitlan's Medical Stand:
"I specialise in medicine that:
1. Prevents disease.
2. Maximises the physical and mental health of my patients
3. Improves people's appearance.
4. Turns back the clock inside and outside
"As a doctor with over 20 years of experience, my views are:
· Medicine MUST be holistic. It is ridiculous to think that what happens in one part of the body does not affect the whole body. It is negligent and it is wrong.
· We must bring the latest medical discoveries in the daily practice.
· There is no border that separates mainstream medicine and functional medicine. My training as a mainstream doctor is the foundation on which I build new skills.
· It is no longer acceptable that doctors get points for continuous medical education by attending late evening dinners subsidised by drug companies. I see tired doctors dozing off while a specialist (paid by a drug company) presents a new drug.
· People should question the credentials of doctors that practice "complementary medicine". These doctors must undergo rigorous training and pass rigorous exams before introducing functional interventions in their practice.
These days I can offer my patients comprehensive programs to improve their health. I work with a group of like-minded practitioners with great enthusiasm and expertise in "wellness medicine".
My most recent program is a very successful fat loss treatment. It is my best weapon against, in my opinion, the number 1 killer in the world*.
These days I can advise my cosmetic patients how to improve their appearance by balancing their bodies, chemistry and hormones. Cosmetic medicine is holistic."
*This is Dr Bitlan's opinion, and should be researched by patients to satisfy their agreement before accepting Dr Bitlan's opinion.