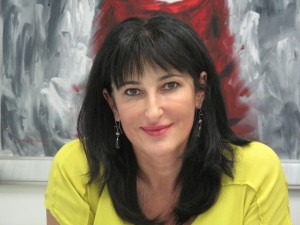 Be Healthy ! Feel great ! Look Good ! Be Confident !
I have been a general practitioner for over twenty years after graduating from Monash University. There are over ten years since I've incorporated cosmetic medicine in my practice and since then my professional development in both general  and aesthetic medicine has grown in parallel. Over the past 7 years I have been a member of the Cosmetic Physicians Society of Australasia.
I am continuously studying and trying to keep up with the latest developments, products and procedures.
I addition to attending national and international conferrences on a regular basis, in 2011 I obtained a Diploma of Dermatology  from the Australian Institute of Dermatology.
I am currently undertaking a Fellowship in Anti-ageing and  Regenerative Medicine with South Florida Faculty of Medicine.  Functional, anti-ageing and regenerative medicine targets the early detection, prevention, treatment and reversal of age-related decline.
Good Health is an essential pre-requisite for Good  Appearance.  Looking good makes people feel more confident and perform better in society.
My approach to health and aesthetic is holistic.
My   expertise has become broader and I am proud to say that these days we perform in  our clinic the most advanced non invasive cosmetic treatments and we achieve great results.
At The Beauty Clinic we endeavour to address most of people's concerns in a "one stop shop".
Our treatments are tailored to people's specific needs. They could be a combination of facials, chemical peels, microdermabrasion, wrinkle injections, fillers, laser and IPL treatments.
Aware of the time constraints that most people face, we try to schedule our treatments in such a manner that people spend less money and time, while undergoing complex treatments with minimal pain and recovery downtime.
For a consultation to discuss solutions to achieve excellent health and looks, call us today on 92333399 to book an appointment.