Lip enhancement provides Full, luscious lips which are commonly recognised as a symbol of youth, beauty and sensuality among women.
Lip enhancement is one of Dr Bitlan's favourite treatments. Lip rejuvenation brings youth to the whole face. However, there is a lot of art and skill involved. Dr Bitlan believes that lips are to be enhanced in a way that maintains the natural look: No "duck lips" or "trout pout".
There are many types of dermal fillers that can be injected in your lips and around your mouth to achieve lip enhancement. The selection of the appropriate dermal filler is important in order to achieve a "natural look".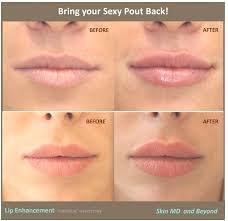 Doctor Bitlan uses a staged treatment approach in order to:
Redefine your mouth line and border
Improve your upper lip lines
Fill and smooth out lines at the corners of your mouth
Enhance your lips and restore the upper and lower lip ratio and volume in an age appropriate way
For a Lip Enhancements consultation to discuss solutions to achieve excellent health and looks, call us today on 92333399 to book an appointment.