As we age, our skin looses collagen, elastin and subcutaneous fat.
The face sinks; the skin sags and wrinkles start to appear.
The nonsurgical skin tightening modalities are:
Monopolar RF (such as Thermage) delivers energy on the skin surface whereas Microneedling RF (such as Infini – in our Clinic) delivers the energy at the tip of needles inserted into he skin.
HIFU (Ultraformer III – in our Clinic)
ABLATIVE LASERS (Pearl and Pearl Fractional – in our Clinic)
The table below highlights the differences between these technologies.
Let's briefly analyse these three technologies:
HIFU
From the table above we can conclude that HIFU is superior to the other technologies in that:
Reaches the deepest layers of skin, SMAS and fat.
It heats the deep dermis to temperature levels that stimulate the collagen production.
It can be programmed to precisely target the desired level of skin.
Usually only one yearly treatment is required
What the above table does not show are two recent developments within the Ultraformer III technology.
Initially designed to go deep and lift the SMAS (the skin layer targeted by surgeons when doing face lifts), Ultraformer III has expanded in two additional  directions:
From the deep skin layers towards the surface:
The new MF2 cartridge has a special design that allows it to access facial areas that were previously hard to treat. It delivers more ultrasound energy precisely 2 mm into the skin. This enables us to treat areas such as the forehead, the fine skin around the eyes, mouth and the whole neck.
It is ideal for full face "Red Carpet "rejuvenation (the" Hollywood Lift"): fast, effective, pain free and no downtime.
From deep layers to even deeper into the fat:
The 6 mm, 9 mm and 13 mm cartridges allows us to perform deeper treatments. Most notably, the double chin dissolve which is now one of the most sought after treatments. Abdomens, love handles, legs …so many new possibilities!!!
Radiofrequency
Radiofrequency is effective more superficially.
Monopolar radiofrequency (devices such as Thermage) heats the dermis from the surface. The amount of heat delivered deep into the skin, is not focused and reaching the target area is not guaranteed.
While it causes the initial collagen fibre contraction, hence the instant skin tightening, this is not followed by efficient collagen production because the necessary temperature is not reached (optimal collagen production requires temperatures above 60 degrees Celsius).
Radiofrequency delivered via insulated microneedles (Infini in our clinic) can be programmed to deliver the energy precisely to the desired level, however not to the SMAS level.
Nevertheless, it can significantly improve the quality of the skin (wrinkles, lines, pores, scars) as well as producing some skin tightening.
Based on our experience (our clinic has both Monopolar, and needling RF), we would definitely opt for RF delivered precisely via microneedles.
Ablative Lasers
Ablative lasers are effective more superficially. However they have a long downtime and are not safe in darker skin types. These days we have excellent results with the two other technologies and do not use our ablative lasers very often.
So which one would we choose?
When assessing a patient for skin tightening, the following questions must be answered:
Is the patient predominantly a "Sagger" (HIFU) or a "Wrinkler" (Needling RF)?
Is the skin thick, with some subcutaneous fat (HIFU) or thin, with little subcutaneous fat (Needling RF)?
How much downtime can the patient have? None (Utraformer) or a few days (Infini)?
Both technologies can produce spectacular results in suitable patients. While both technologies have synergistic actions, each has strengths for certain treatments:
Both, HIFU and Microneedling RF (not Monopolar RF) produce skin tightening
HIFU produces more lifting: neck, décolletage, eyebrows
Microneedling RF is more effective to treat acne scars ,wrinkles, or large pores.
Who should choose HIFU (UltraformerIII) ?
People with heavier lower face, sagging jowls or excess facial fat.
People wishing to obtain a V-shape facial contour.
People wishing to sharpen the jaw line.
People with "double chins".
People needing a "Red Carpet" (Great visible results immediately without downtime)
Who should choose Needling Radiofrequency?
People with more skin laxity and little facial fat
People with thin and wrinkled skin
People with acne and acne scars (where we can enhance the results by performing a Radiopeel, ie combining the RF treatment with a chemical peel in the same treatment).
Needling RF is the best treatment to reduce the pore size.
Who should combine the treatments?
Often, we see people that have advanced skin sag as well as superficial skin damage.
HIFU and Needling RF work very well together and give excellent results for those patients.
Ablative lasers are obsolete, having been superseded by the other technologies that give similar if not better results with minimal or no downtime and less side effects.
The doctor supervised team at The Beauty & Cosmetic Clinic has the expertise to help you achieve your best results by either choosing the best protocol for your concerns and circumstances.
We love to provide treatments that work. We love to see how every month or year, you become younger.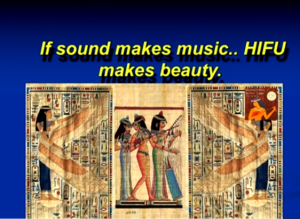 Contact us at you convenience to book a consultation and allow us to guide towards the best cosmetic outcome.
Call Us 02 9233 3399