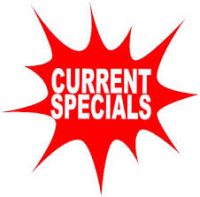 The Beauty Clinic News & Specials September 2017
"At The Beauty Clinic we aim to offer The Best Treatments  to achieve Optimal Results in the Most Efficient and Most Affordable Way possible ensuring The Highest level Of Care! "
We are updating our website – let us know what you think.
Body Sculpting Special 25% off
"Get Ready For Summer with The Beauty Clinic Fat Freezing Package":
Purchase 3 Fat Freezing treatments for $450.00 (normally $600.00)
Suitable to reduce the abdominal fat, love handles, thighs and buttocks.
Read More
Vein Treatment Special 15% off
"Show off your legs  this summer"
Book for a complementary consultation and receive 15%off the treatment price
Injectable Special: special bonus
Purchase two syringes of dermal filler and receive one area of wrinkle treatment for free. (Value $230)
This special is suitable for enhancement of:
Cheeks
Lips
Naso-labial folds
Jowls
Under eye circles
Silhouette instant lifting treatment 15% off
Sillhouette Threads are absorbable threads that are placed in the subcutaneous fat and cause minimally invasive skin lifting while improving the quality of the skin in the areas where they are placed.
Read More
Skin Care Special: 15% off
Purchase a 4 sessions treatment package of our New Mesotherapy Skin Treatments and receive 15% off
This treatment is suitable to treat ageing skin, pigmentation, acne, scars.
Read More
The treatments have to be purchased in September 2017 and completed by 1st of December 2017.
For more information, please call us at 9233 3399.  No refunds on specials.