Skin toning, tightening and lifting using Ultraformer III has been one of the most popular treatments at The Beauty and Cosmetic Clinic.
Over the past years we have learned a lot about this technology and the device.
As a doctor run clinic, be assured that:
We are using the latest technology
We customise the best treatment protocol for you
We provide the adequate number of treatment lines
We can best control your pain
We provide post treatment care and prevention of complications
We are bound by medical code of conduct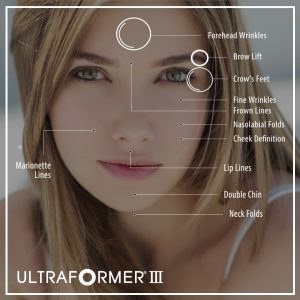 Like a classical instrument, we studied and we practiced with the device in order to deliver exceptional treatments that satisfied our patients and made us proud.
We would like to share with you the latest on Ultraformer III.
Some things are still the same:
1. HIFU (High Intensity Focused Ultrasound) remains The World's No. 1 Choice for non-invasive Skin Lifting , Tightening and Contouring.
To this date, HIFU (Ultraformer III in our clinic) produces the strongest and the fastest skin lifting and tightening compared with any other technology on the market such as radiofrequency (Thermage) or fractional lasers.


2. Ultraformer III treats patients from 30 to 80 years old: No Downtime – All Uptime:
Ideal to prevent ageing
Ideal to reverse ageing
Ideal to maintain youth
3. Provides Perfect "Lunchtime Solutions" for:
Face, Neck and Body Contouring
Non-surgical face lift
"Red Carpet" events
4. It produces Consistent Clinical Results, with No Downtime.
Patients can notice immediate results with progressive improvement up to 90 days post-treatment for peak results. These results can be maintained from 12-24 months afterwards.
There are no scars, bleeding, infections or need to be hospitalized. No prolonged recovery time and no risk of post-inflammatory hyperpigmentation.
And some things are new:
Over the past two years we have gained important clinical experience.
We continuously and rigorously monitored the results of the treatments we have delivered.
We experimented with delivering more energy to more structural levels.
We improved the clinical algorithms: higher densities, more passes, vectored treatment lines, different skin depths.
In a nutshell:
1. We perform great treatments for New Cosmetic Concerns such as:
The melting of the under chin fat and sharpening of the jaw line.
Facial slimming and the creation of a V shaped face is another popular new treatment.
The addition of the 9mm cartridge allows us to perform effective fat melting treatments on abdomens, thighs, love handles, arms and axilla.
Although in our clinic we are performing fat reduction and contouring treatments using cryotherapy, threads, fat dissolving injections, we were genuinely surprised by the results that we achieved with our Ultraformer III device.
2. In our clinic, the addition of the new MF2 cartridge in the past two years has been a tremendous, positive step for the versatility of Ultraformer III device.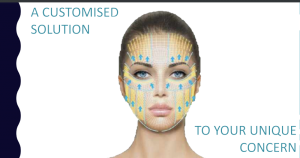 Now we can perform treatments to areas previously hard to access (forehead, around the eyes and around the mouth)
The MF2 cartridge is best suited for treating the problematic periorbital area in great detail.
In our experience, a course of 2 treatments one month apart resulted in objective improvements in the periorbital skin laxity, fine wrinkles, pigmentation and upper eyebrow elevation.
There were no side effects, no pain or downtime.
3. We introduced new protocols for accelerated toning and lifting of different parts of the face or body.
In certain circumstances we can delivering a series of 2-3 treatments two at much shorter intervals and achieve great results in a matter of weeks rather than months, as in the classical protocols.
4. New,  personalised treatments for individual areas:
forehead, brow lift, eye wrinkles, nasolabial fold lifting, marionettes, smoker's lines, etc.
This recognises the fact that different parts of the faces age differently and some areas require earlier and more intense treatments.
5. As a doctor run clinic with patients of diverse ethnicity, we have amassed clinical data from cosmetic doctors from Asia and other countries.
Rather than "One size fits All", we now have specific protocols for treating the Asians and the Caucasians taking into account the individual characteristics of skin type and facial morphology.
6. The treatments now are not only more effective but also more affordable: when applicable, we do not need to treat the whole face but use the precious ultrasound shots for areas of maximum need.
7. When applicable we combine the HIFU with other synergistic treatments.
For instance, we recommend PRP treatments 2-3 weeks after HIFU in order to enhance the results. Microneedling RF combined with HIFU provides additional benefits.
Oral collagen and vitamin C further improve and prolong the results of the HIFU treatment.
In conclusion:
We recommend the Ultraformer III as an excellent treatment for:
Prevention (of ageing): Reversal (of age related damage): Maintenance (of post-cosmetic treatment results).
Aesthetic medicine is moving fast. To date, quality HIFU devices provide the strongest, non invasive skin tightening.
The team at The Beauty and Cosmetic Clinic is committed to keep pace with science and technology.
We will continue to share our knowledge and experience with our patients.